SoulLee Crystals & Things
Regular price
Sale price
$32.00
Unit price
per
Sale
Sold out
This is a stretch bracelet. All bracelets are handmade to order...so you may choose size, charm, etc..
Stainless steel findings are used as a standard but I also have copper and sterling silver. I also offer macrame styles with various types of cords.
When ordering choose the closest size from the choices listed. I WILL CONTACT YOU via email to confirm all options.
Share
View full details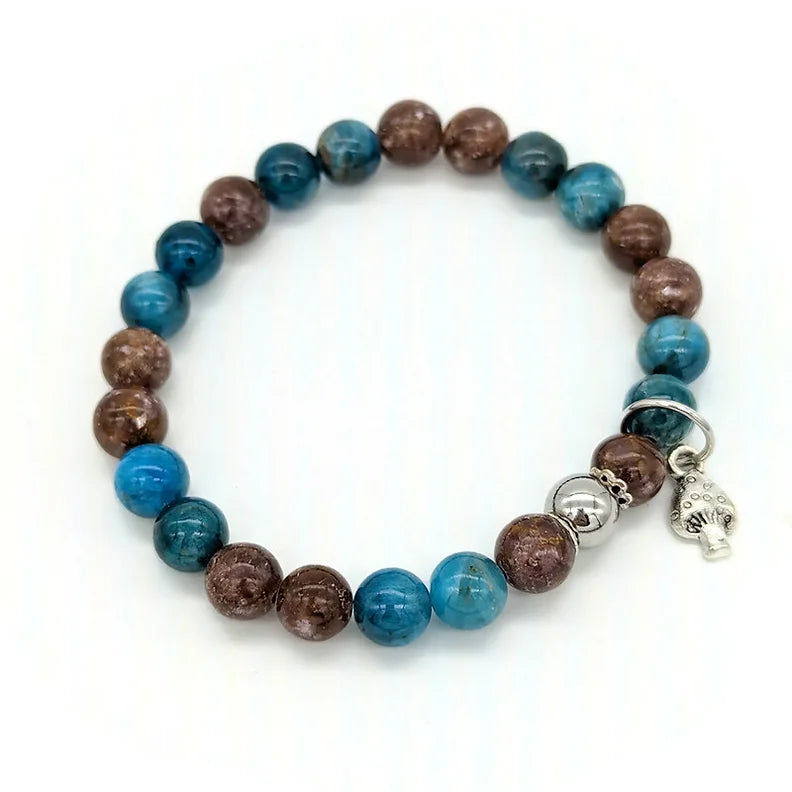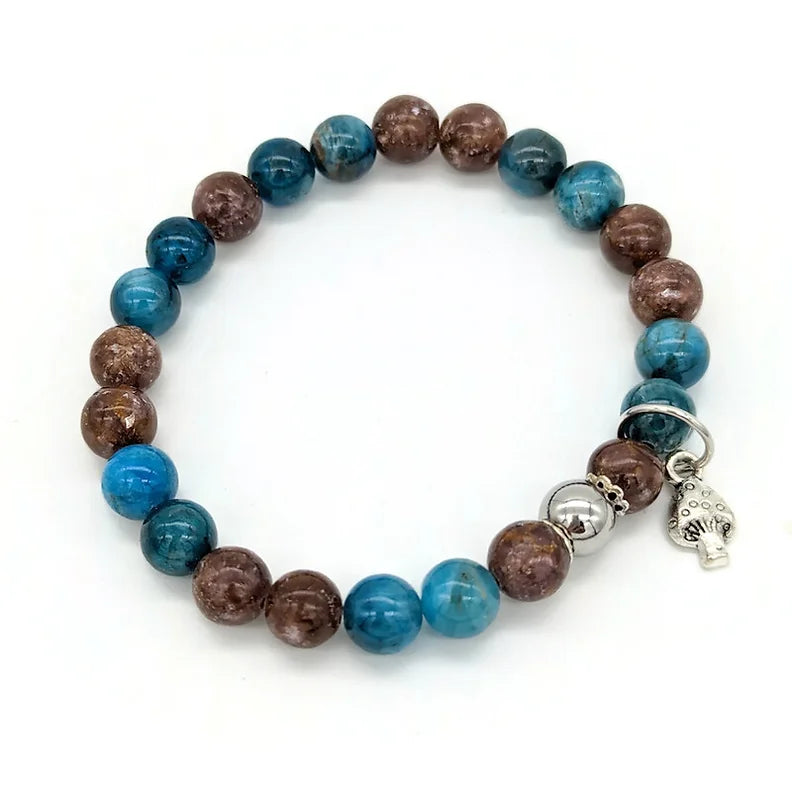 Additional Information
Learn More

 LEPIDOLITE: Balance, Awareness, Transition
Enhances self love, patience and optimism. Clears energy blockages. A soothing calming stone that will help with anxiety, stress or depression. It takes you to a peaceful place during times of transition.

Known as a stone of transition, Lepidolite helps to shift and restructure old energy patterns, bringing light and hope to a situation. Use Lepidolite to reduce stress associated with change. Lepidolite brings balance and inner peace, helping one to see reasons behind any negative experiences, so they can improve on them. Lepidolite promotes spiritual transcendence and cosmic awareness, particularly assisting in the course of meditation and/or prayer.

The soothing energy of Lepidolite can be used to help those suffering from Post-Traumatic Stress Disorder (PTSD). Sleep disorders, such as insomnia, can be greatly reduced by utilizing Lepidolite.

Due to it's lithium content Lepidolite is a great aid for depression and unbalanced moods. It has a very calming, de-stressing energy.

Lepidolite is good for helping to absorb electromagnetic pollution and is said to work best for this when placed next to the computer.
- Chakra: Heart, Throat, Third Eye, Crown
- Astrological Sign: Libra, Capricorn

APATITE: : Clarity, Spiritual Guidance, Self-Expression
Enhances self-expression, facilitates inspiration for ideas and creativity, promotes energy to aid in manifesting one's desires, improves motivation.

Those who are overemotional can benefit from Apatite's ability to highlight logical solutions and induce calm states of mind. Blue Apatite can help to develop psychic gifts and connect the user to higher levels of spiritual guidance. Blue Apatite can also initiate, stimulate, and/or increase the development of psychic abilities, such as clairvoyance and clairaudience.

Energetically acts as a hunger suppressant; eliminates energy blockages & returns the body to balance; enhances communication & self-expression on all levels; encourages openness & ease in social situation.
- Chakra: Throat, 3rd Eye ~ Astrological Sign: Gemini, Libra
Sizing

Standard adult Bracelets are approximately 6 - 6.5 inches.  
Need a smaller or larger size? No worries everything is made to order.
Measure your wrist and choose the closest size. (see pic for instructions)
I WILL Contact your to confirm size and all other additional information
Handcrafted

Each item is handcrafted. While it will contain the same stones and follow the same pattern as the photographs, please understand there may be slight variations in individual beads and knots. I use 100% all natural high vibe gemstones which are subject to some natural flaws and inclusions, just the way nature made them.

Maintaining balance in all areas of our life is important. I believe Crystals work well in conjunction with other therapies. They support energetic well-being. Crystals should not be used as a replacement for medical advise or treatment. Please contact your health care provider or veterinarian for medical advice.
Additional Information

Lava Stones are available.  
In addition to being a grounding stone, Lava stones are porous allowing for essential oils to be applied for personal discrete aromatherapy.
If you would like to add Lava stone(s) indicate in the 'Additional Info' field.