SoulLee Crystals & Things
Regular price
Sale price
$30.00
Unit price
per
Sale
Sold out
Rainbow generator. Great for hanging in a window to catch the sun rays and fill your room with rainbows!
Light shining through a glass prism brings in the vibrations of those specific color energies. Infused with Reiki and Angelic healing energy.
Each generator is made to order, no two are exactly alike. It will be uniquely you.

Natural gemstones with Angel wings, Glass Prisms and glass beads for catching the best sun rays. Various gemstones and colors available. Choose gemstones and/or your color scheme. 

*Picture shows Amethyst gemstones.
If you do not see what you are looking for contact me to discuss.
If listed as 'Sold Out' you my email me at SoulLeeCrystals@gmail.com.
Share
View full details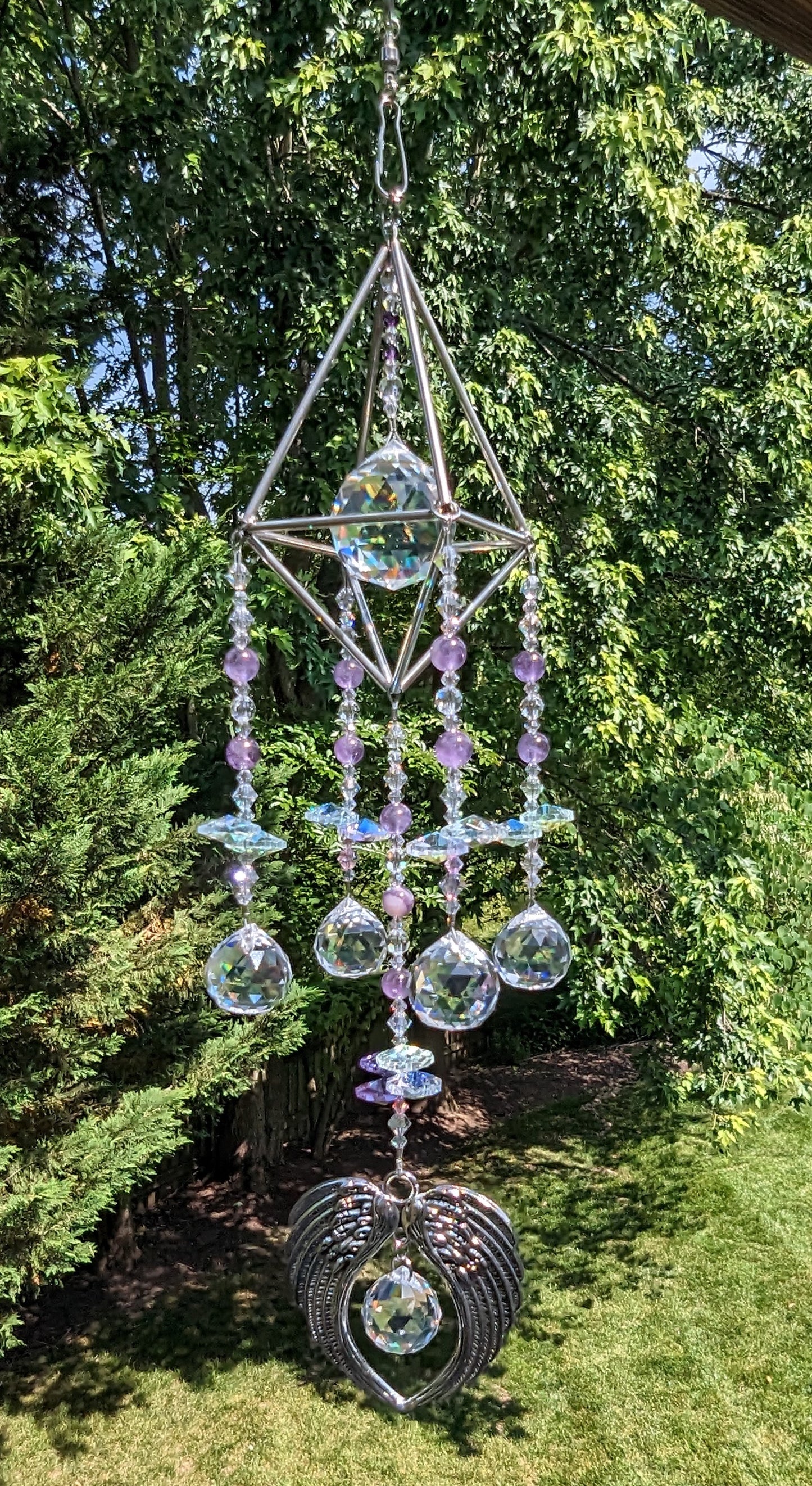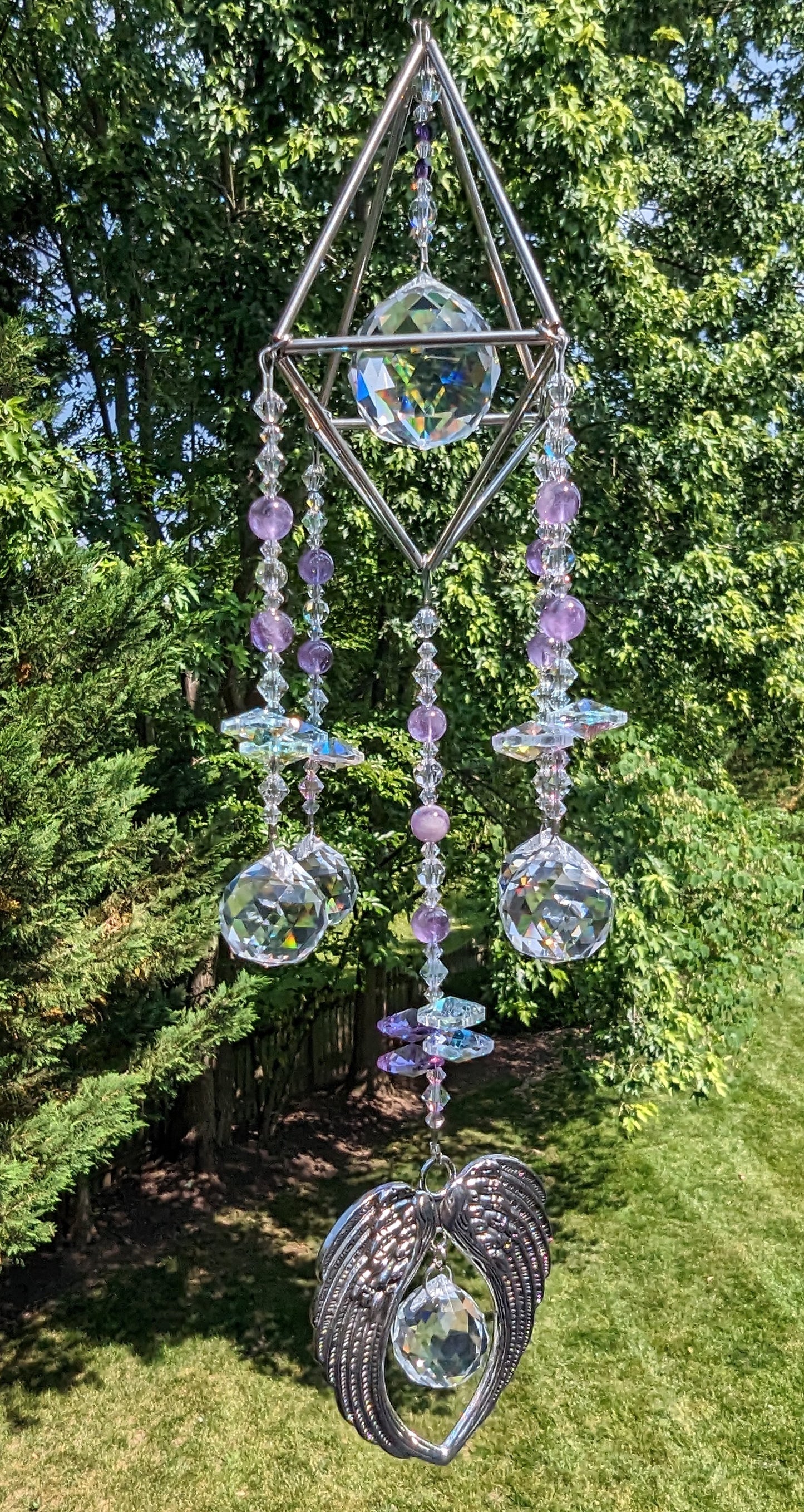 Additional Information
Learn More

 Metaphysically, glass represents and carries the energies of transformation, merging of elements, rebirth, focus and communication.

Glass has its own metaphysical properties and has energy like everything else in the Universe.

Glass brings together the traditional four elements; through fire and air as the silica earth element is made molten and transformed into a liquid to then return to its earth state as a solid when cool.

Light shining through a glass prism brings in the vibrations of those specific color energies.
Handcrafted

Each item is handcrafted and made to order.

The same design will be used with the color scheme you choose.

I will email you prior to creating the item to confirm. If you would like to add natural Gemstones please let me know.

I use 100% all natural high vibe gemstones which are subject to some natural flaws and inclusions, just the way nature made them.

Maintaining balance in all areas of our life is important. I believe Crystals work well in conjunction with other therapies. They support energetic well-being. Crystals should not be used as a replacement for medical advise or treatment. Please contact your health care provider or veterinarian for medical advice.