SoulLee Crystals & Things
Regular price
Sale price
$29.00
Unit price
per
Sale
Sold out
This is a bangle bracelet with Garnet gemstones. This macramé button bracelet is on nylon/cotton cord that will mold to your wrist over time. 
Standard size measures 7.5" with a button closure. Fits a 6.5" wrist very nicely :-).  Everything is made to order and I will verify sizing with you prior to creating...the standard sizing is just for reference. Many different button styles available. 
If you do not see what you are looking for contact me to discuss.
If listed as 'Sold Out' you my email me at SoulLeeCrystals@gmail.com.
Share
View full details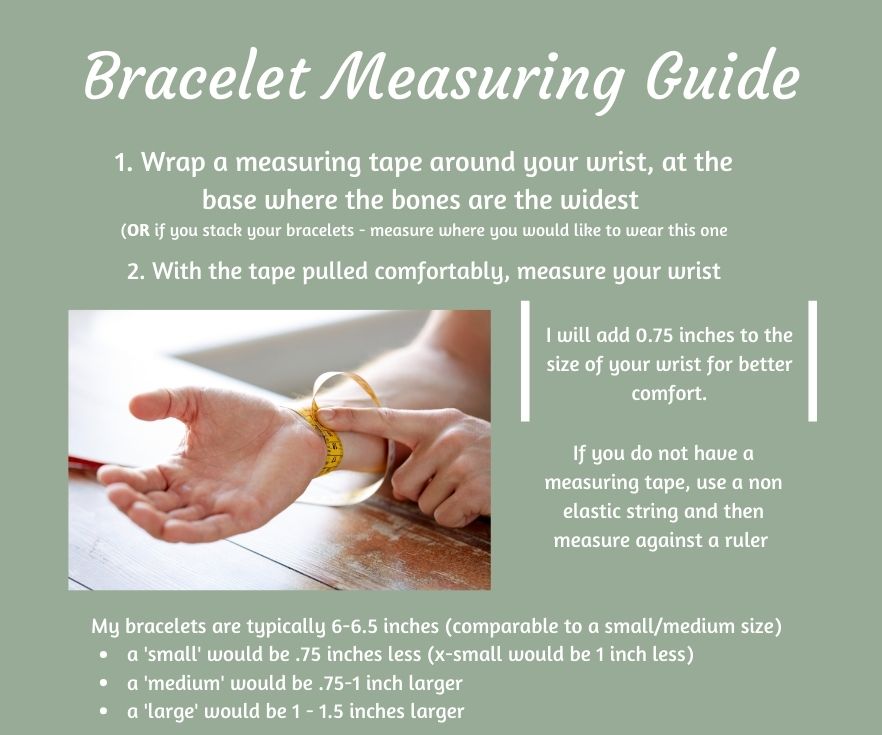 Additional Information
Learn More

 GARNET: Love, Loyalty, Commitment

Garnet is a good stone for depression, bringing joy and hope to its user, and helps lessen anger, especially toward oneself. Garnet's fire stimulates the survival instinct, bringing willpower and
courage to a situation. Garnet will quickly "light a fire" under you, bringing those internalized ideas and feeling you have to the surface to be acted upon and carried out.

Can cleanse the chakras of negative energies and re-energize them. Use Garnet to balance the Sacral Chakra and sex drive, and to aid in the controlled rise of Kundalini energy. Garnet inspires
love and passion, devotion and loyalty.

A stone of commitment, Garnet encourages personal relationships of all kinds, and is a useful relationship tool both personally and in business.

Chakra: Root, Sacral, Heart
Astrological Sign: Leo, Virgo, Capricorn, Aquarius


Sizing

Standard adult Bracelets are approximately 6 - 6.5 inches.  
Need a smaller or larger size? No worries everything is made to order.
Measure your wrist and choose the closest size. (see pic for instructions)
I WILL Contact your to confirm size and all other additional information
Handcrafted

Each item is handcrafted. While it will contain the same stones and follow the same pattern as the photographs, please understand there may be slight variations in individual beads and knots. I use 100% all natural high vibe gemstones which are subject to some natural flaws and inclusions, just the way nature made them.

Maintaining balance in all areas of our life is important. I believe Crystals work well in conjunction with other therapies. They support energetic well-being. Crystals should not be used as a replacement for medical advise or treatment. Please contact your health care provider or veterinarian for medical advice.
Additional Information

Lava Stones are available.  
In addition to being a grounding stone, Lava stones are porous allowing for essential oils to be applied for personal discrete aromatherapy.
If you would like to add Lava stone(s) indicate in the 'Additional Info' field.