SoulLee Crystals & Things
Regular price
Sale price
$38.00
Unit price
per
Sale
Sold out
This is a stretch bracelet. All bracelets are handmade to order...so you may choose size, charm, etc..

Stainless steel findings are used as a standard but I also have copper and sterling silver. I also offer macrame styles with various types of cords.
When ordering choose the closest size from the choices listed. I WILL CONTACT YOU via email to confirm all options.
Share
View full details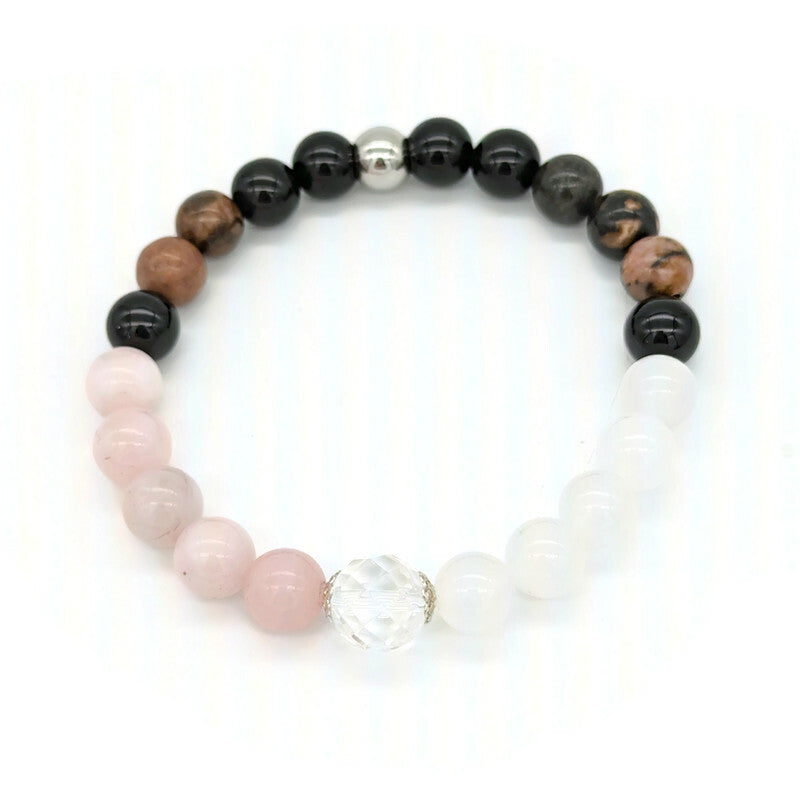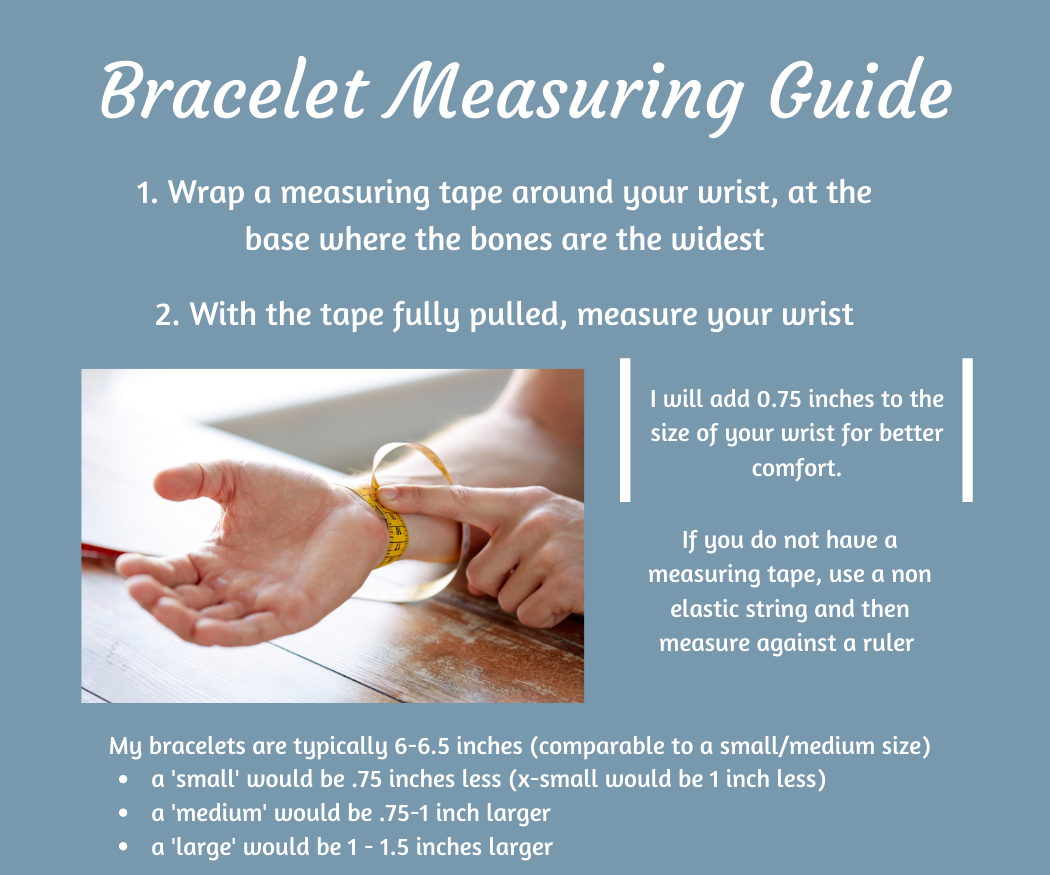 Additional Information
Learn More

 Faceted Crystal Quartz Focal Stone: Quartz is known as the most powerful healing and energy amplifier on the planet. Quartz absorbs, stores, releases, regulates, and unblock energy. It tunes into the needs of its owner, and customizes the energetic requirements accordingly.

Rose Quartz: has long been known as the stone of unconditional love. It helps to heal emotions and transform relationships with yourself and others, drawing in love and harmony. It gently opens the heart chakra to all forms of love and is believed to remove fears, resentments, emotional wounds, and anger. This is a stone of forgiveness, compassion, comfort, peace, and unconditional love and will help release the grief and suffering caused by loss. Even if you are physically alone, Rose Quartz will remind you that the Universes' unconditional love always surrounds you. It will help you with your own self-love as you move through the stages of grief.

Rhodonite: Love of Self/Others, Vitality, Support Known as the emotional healing stone. It is great for projecting a calm effect to help center oneself. It aids in healing our emotional wounds while activating the heart for love again…it aids in chi balance, unconditional love, spiritual love, self-esteem, and sensitivity. Rhodonite grounds the feeling of love in the physical world..aids with anxiety, mental unrest, confusion, stress, and inconsistency. Helps to bring grief to the surface so it can be released. It is prized for its ability to install emotional balance and heal emotional wounds. It is a very supportive stone that works with the Heart Chakra to attract love and foster self-love.

White Jade: Known for its power to make you feel calm and peaceful…helps to purify the energies of your heart…aids in increasing the energy of love in your life..helps to make challenges seem easier, and helps to calm the troubled mind. Helps protects the wearer against negative influences or energies…it is excellent for staying calm and grounded. White Jade is good for all love luck, business luck, and health luck. It also has the power to support positive thoughts and energies, thereby strengthening the mind.

Black Agate: Protection, Grounding, Calming: A grounding and protection stone. It gives a calming peace that helps those during a period of bereavement….it gives inner strength to move one and is also very helpful in keeping the peace in stressful situations. This calming stone will keep one steady when faced with practical decision-making or when fooling out 'tough love'.
Sizing

Standard adult Bracelets are approximately 6 - 6.5 inches.  
Need a smaller or larger size? No worries everything is made to order.
Measure your wrist and choose the closest size. (see pic for instructions)
I WILL Contact your to confirm size and all other additional information
Handcrafted

Each item is handcrafted. While it will contain the same stones and follow the same pattern as the photographs, please understand there may be slight variations in individual beads and knots. I use 100% all natural high vibe gemstones which are subject to some natural flaws and inclusions, just the way nature made them.

Maintaining balance in all areas of our life is important. I believe Crystals work well in conjunction with other therapies. They support energetic well-being. Crystals should not be used as a replacement for medical advise or treatment. Please contact your health care provider or veterinarian for medical advice.
Additional Information

Lava Stones are available.  
In addition to being a grounding stone, Lava stones are porous allowing for essential oils to be applied for personal discrete aromatherapy.
If you would like to add Lava stone(s) indicate in the 'Additional Info' field.