SoulLee Crystals & Things
Regular price
Sale price
$29.00
Unit price
per
Sale
Sold out
This is a stretch bracelet. All bracelets are handmade to order...so you may choose size, charm, etc..
Copper is used with this design but I also have stainless steel and sterling silver. I also offer macrame styles with various types of cords.
When ordering choose the closest size from the choices listed. I WILL CONTACT YOU via email to confirm all options.
Share
View full details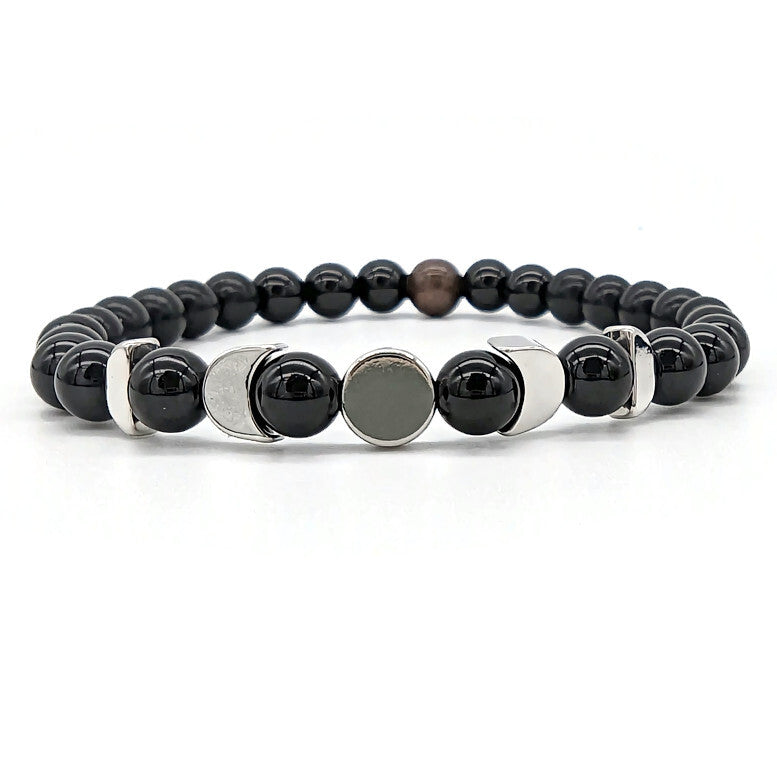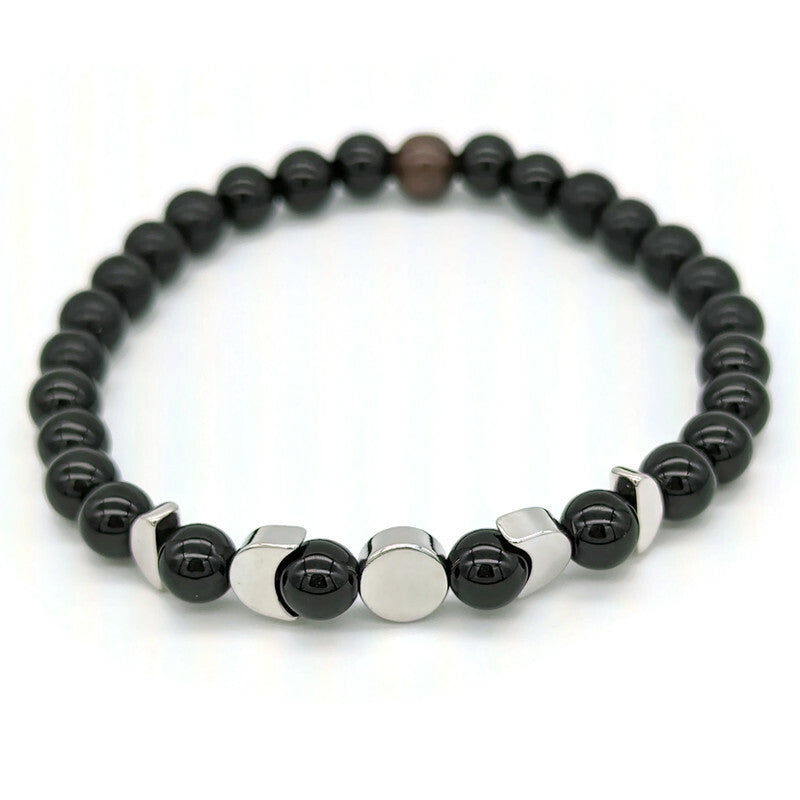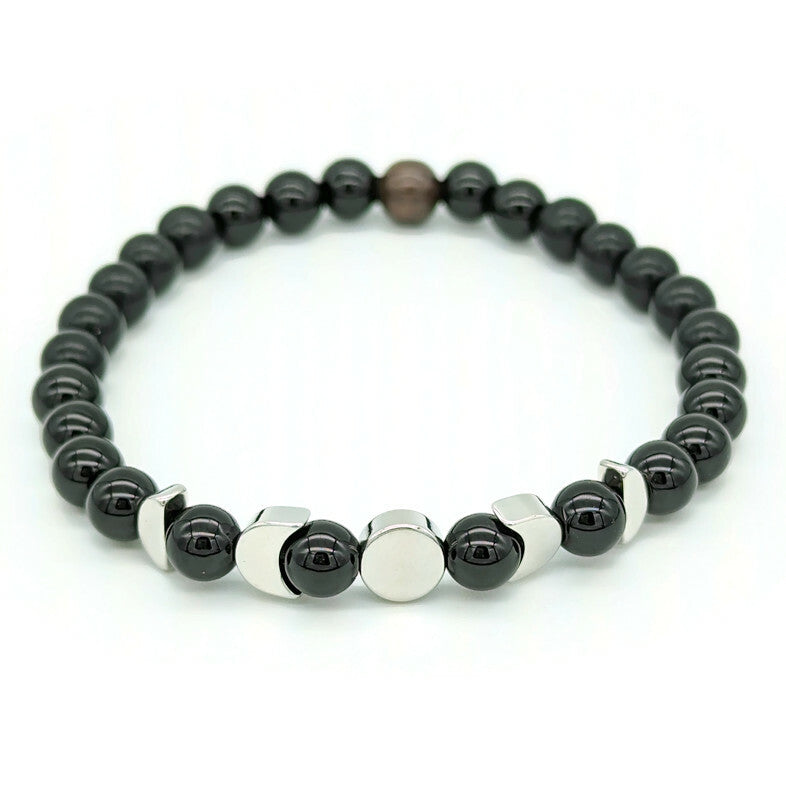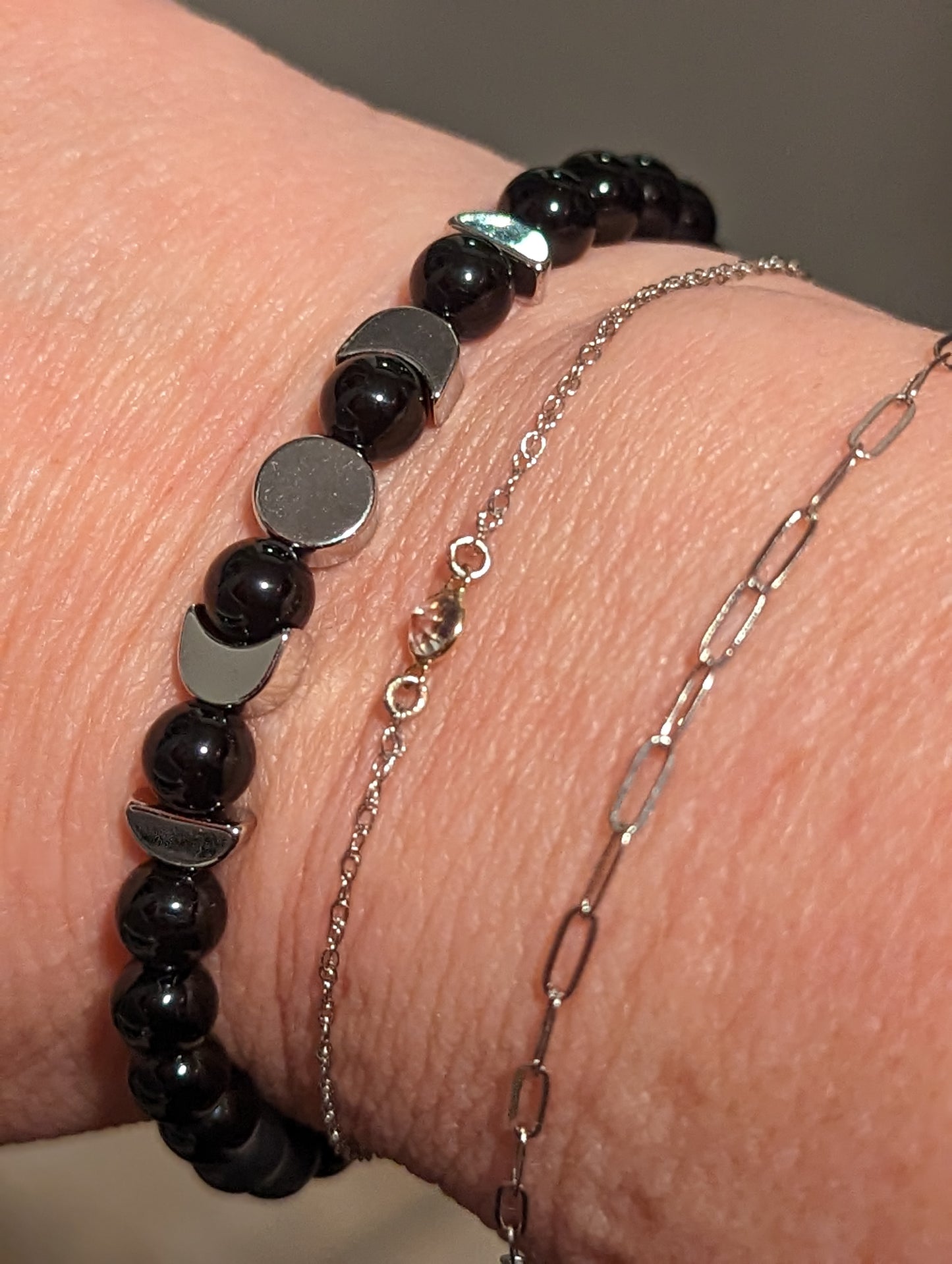 Additional Information
Learn More

 BLACK TOURMALINE: Protection, Grounding, Calming
Balances, harmonizes, and protects all of the Chakras. Use Black Tourmaline to protect against electromagnetic "smog" (i.e. cell phones, computers, etc), radiation, noise sensitivity and other such disturbances. Black Tourmaline can be used as an aid to remove fear and boost self-confidence.

Absorbs negative energy, transforms negative energy to positive energy, supports grounding, offers psychic protection, provides energetic protection, helps with stress release. Aids in the removal of negative energies within a person or a space. Black Tourmaline will cleanse, purify, and transform dense energy into a lighter vibration.
~ Chakra: Root ~ Astrological Sign: Capricorn

SHUNGITE: Shielding, Grounding, Protective
Shungite, which looks similar to coal, has the ability of conducting electromagnetic
and geothermal energy, and yet absorbs and shields the body from electromagnetic emissions such as those caused by computers, microwaves, Wi-Fi and the like. Shungite can also absorb negative energy and remove it from a person or even an entire space. It will replace stress and negative emotions into positive energy, while at the same time keeping the user grounded and protected.

Not only does Shungite remove negativity, but will also rid the body of pollutants,
bacteria, viruses and free radicals. Use Shungite to detoxify the body, bolster the
immune system and relieve pain and inflammation. It can ease headaches and
insomnia. Shungite helps with a variety of issues and ailments, from asthma and
arthritis to chronic fatigue syndrome, pancreatic conditions and cardiovascular
disease.

Shungite is a hard-working, no-nonsense mineral. It needs to be recharged and
cleansed on a regular basis in order to continue its work. Shungite is a rare,
carbon-based, noncrystalline rock. It dates as far back as two billion years ago. It
contains fullerenes, which are molecules composed almost entirely of carbon.
~ Primary Chakras: Root (clears all chakras)
~ Astrological signs: Scorpio, Capricorn, Cancer
Sizing

Standard adult Bracelets are approximately 6 - 6.5 inches.  
Need a smaller or larger size? No worries everything is made to order.
Measure your wrist and choose the closest size. (see pic for instructions)
I WILL Contact your to confirm size and all other additional information
Handcrafted

Each item is handcrafted. While it will contain the same stones and follow the same pattern as the photographs, please understand there may be slight variations in individual beads and knots. I use 100% all natural high vibe gemstones which are subject to some natural flaws and inclusions, just the way nature made them.

Maintaining balance in all areas of our life is important. I believe Crystals work well in conjunction with other therapies. They support energetic well-being. Crystals should not be used as a replacement for medical advise or treatment. Please contact your health care provider or veterinarian for medical advice.
Additional Information

Lava Stones are available.  
In addition to being a grounding stone, Lava stones are porous allowing for essential oils to be applied for personal discrete aromatherapy.
If you would like to add Lava stone(s) indicate in the 'Additional Info' field.