SoulLee Crystals & Things
Regular price
Sale price
$28.00
Unit price
per
Sale
Sold out
This is a stretch bracelet made with 'man-made' Turquoise. It carries the same vibrational qualities at a lower cost.
All bracelets are handmade to order...so you may choose size, charm, etc..
Copper is used with this design but I also have stainless steel and sterling silver. I also offer macrame styles with various types of cords.
When ordering choose the closest size from the choices listed. I WILL CONTACT YOU via email to confirm all options.
Share
View full details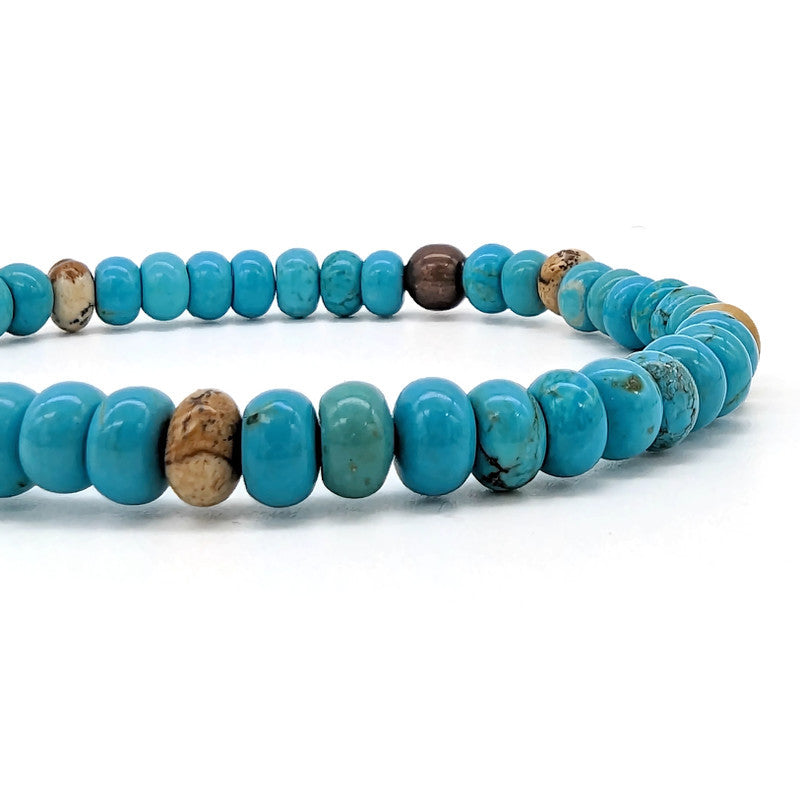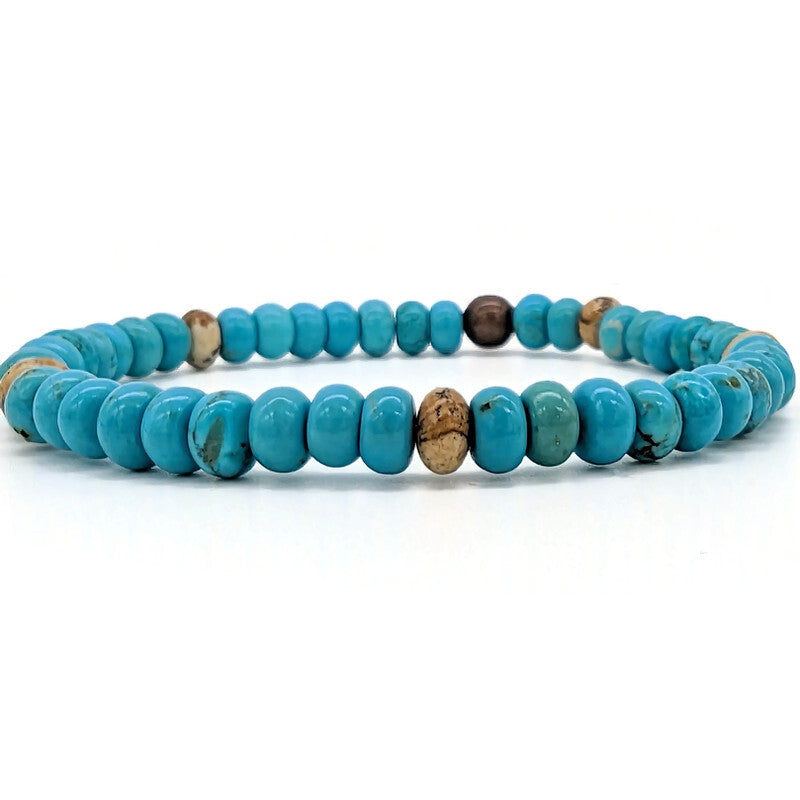 Additional Information
Learn More

 TURQUOISE: Communication, Release, Healing

Metaphysically, Turquoise is considered to be a bridge between Heaven/Sky and Earth, grounding us while still remaining open to Spirit. Many Native American cultures believe Turquoise helps to connect the mind to the infinite possibilities of the Universe, and Turquoise is considered sacred in many Chinese cultures as well. Turquoise is a wonderful companion to use when removing and releasing old behaviors such as self-sabotage and self-martyrdom that no longer serves in growth.

Turquoise is great for working with the Throat Chakra, to foster honest and clear communication from the heart, and with Water and Air Elements. Enhancing intuition, Turquoise also enhances communication between the physical and spiritual realms. Use Turquoise to release old vows, express freely, and ease nerves when speaking in public. Turquoise is a protective stone, often being used for amulets. Turquoise is also a healing stone, providing strength and purification. ~ credit healingcrystals.com

~ Chakras: Throat, 3rd Eye
~ Astrological: Scorpio, Sagittarius, Pisces
Sizing

Standard adult Bracelets are approximately 6 - 6.5 inches.  
Need a smaller or larger size? No worries everything is made to order.
Measure your wrist and choose the closest size. (see pic for instructions)
I WILL Contact your to confirm size and all other additional information
Handcrafted

Each item is handcrafted. While it will contain the same stones and follow the same pattern as the photographs, please understand there may be slight variations in individual beads and knots. I use 100% all natural high vibe gemstones which are subject to some natural flaws and inclusions, just the way nature made them.

Maintaining balance in all areas of our life is important. I believe Crystals work well in conjunction with other therapies. They support energetic well-being. Crystals should not be used as a replacement for medical advise or treatment. Please contact your health care provider or veterinarian for medical advice.
Additional Information

Lava Stones are available.  
In addition to being a grounding stone, Lava stones are porous allowing for essential oils to be applied for personal discrete aromatherapy.
If you would like to add Lava stone(s) indicate in the 'Additional Info' field.